The world seems to be obsessed with Millennials.
Mass media, social media, and ordinary people likewise scrutinize members of this generation, discuss their eating, dressing, and spending habits, and usually frown upon their being expensive- latte enthusiasts, avocado aficionados, and instagrammable food lovers.
But Millennials are also about to become the largest adult population group in the United States, but what's even more important, by 2020 they will amass an expected $1.4 trillion in disposable income.
So, it's clear that you need to make your retail store appealing to deep-pocketed Gen Y-ers.
Here's how.
Offer Superb Customer Experience
Millennials are picky and they don't want to settle for anything less than an amazing in-store experience.
They pay attention to details, which means that you need to start impressing them the minute they walk into your store. Everything including the atmosphere, background music, and expert shop assistants.
But, what they treasure the most is having a wide variety of choices. They want to discover and explore products and find the right one.
Despite their purchasing power, Millennials are savvy shoppers – 57% of them compare prices in store.
They don't mind spending a lot of time trying to find the best-buy offers, which is why you need to offer them quality at affordable prices.
Make the Payment Process Seamless
Remember that we're talking about the first digital generation, which means that you can't simply offer them only traditional payment options.
Millennials highly appreciate a simple and seamless payment process. Credit cards and cash are a relic of the past in their opinion, and you'll win them over if you allow them to pay with their smartphones.
De-Clutter Your Store
Yes, we've mentioned a variety of different products as one of the most important factors for attracting Gen Y to your store and making them pull out their payment-ready smartphones, but these products shouldn't be cluttered around the stores.
Unless you have everything tightly packed onto shelves and compartmentalized for an even easier and more pleasant shopping experience, Millennials will be overwhelmed and they will leave your store.
Organize your brick-and-mortar store like you would your e-commerce store. It should be easy to navigate and "browse" through different product categories.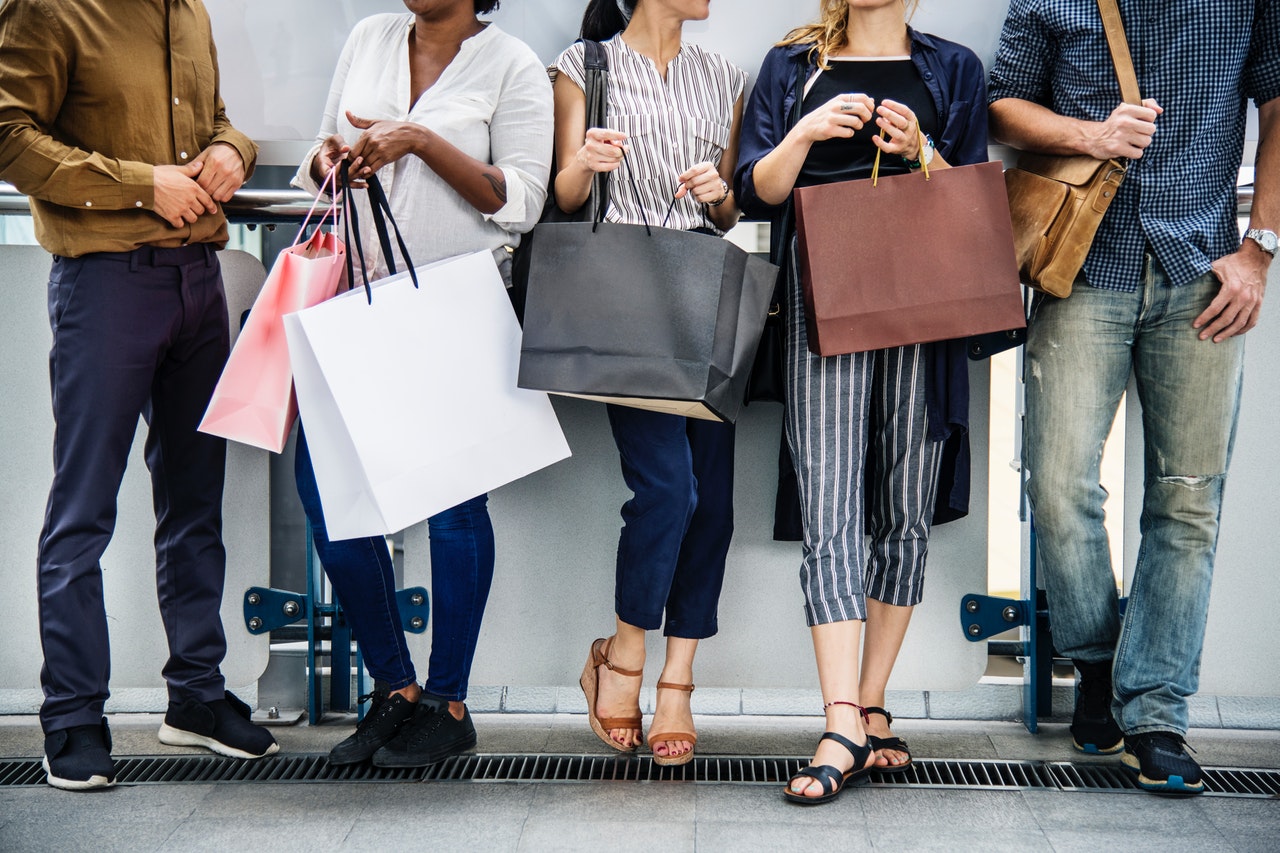 Build an App
Nine in 10 shoppers already know what they want to buy when they come to your store, so it's essential to help them make up their mind.
Millennials are looking for convenience and speed.
You can use their love of technology to delight and attract them as some surveys say that Gen Yers, though being keen on online shopping, still want to feel and touch the products they're interested in purchasing.
In other words, you should think about building your store app with which your Millennial customers will be able to find the product they want online and then come to see and try it on in your offline store.
Such an app is also a great way to build loyalty and improving brand awareness, as you can include push notifications which will inform price-conscious Millennials about discounts and special offers.
Personalize Everything
Starbucks has made a thing out of its baristas' unique habit of writing their first names on the side of cups.
And people are loving it.
You can tap into this great trend by collecting your customers' information while they're in your store – ask them about their preferences, wishes, as well as what they'd like to see the next time they come.
This information can be later used to create personalized offers that you'd send them in your weekly newsletter.
Other ideas include using WiFi marketing to send your Gen Y customers push notifications based on their in-store habits.
This means that once they connect to your WiFi, they will receive different coupons, messages, and information about promotions. Given that Millennials are glued to their mobile devices, this multichannel tactic is particularly effective.
Insist on Protecting Their Data
It's crucial to promise (and deliver) that every single bit of customer information is safe and protected.
This will instill a sense of credibility and trust.
Millennials are very particular about their sensitive information, which means that they want to be sure that their payment transactions and details are safe.
Add trust badges to your checkout as that will encourage your customers about making payments with their credit cards and smartphones without worrying whether their bank accounts will be compromised.
Return Policy
Some stores allow their customers to return the goods within a certain time frame if they're not satisfied.
This is an additional encouragement which will push your picky Millennial customers towards making a purchase, as they'll know that they can change their mind and have their money back.
In order to make your store appealing to this generation, you need to create a Millennial-friendly space and offer them different communication and purchasing channels. Being on the first-name terms also helps!