Nonprofit organizations rely on fundraising events for survival, because, obviously, you cannot continue your work without donors. But planning one is not entirely easy, especially if you are new to this. These seven tips will make the process easier and help you plan an unforgettable evening.
Stick to Your Budget
Before you start planning other steps of the fundraiser, it is of the utmost importance to draft your budget first. Make a list of all the expenses needed for hosting the event and then stick to it. You must be aware of your financial situation and how much you can spend. When drafting your budget, include the following expenses:
Venue
Catering
Staff
Printing costs
Marketing
Promotional products
You should also have in mind that there might be some unpredicted expenses and set a little money aside for this. If you actually want to raise money, sticking to your budget is essential. Otherwise, you will end up spending the donations to cover the expenses.
Know Where to Host Your Event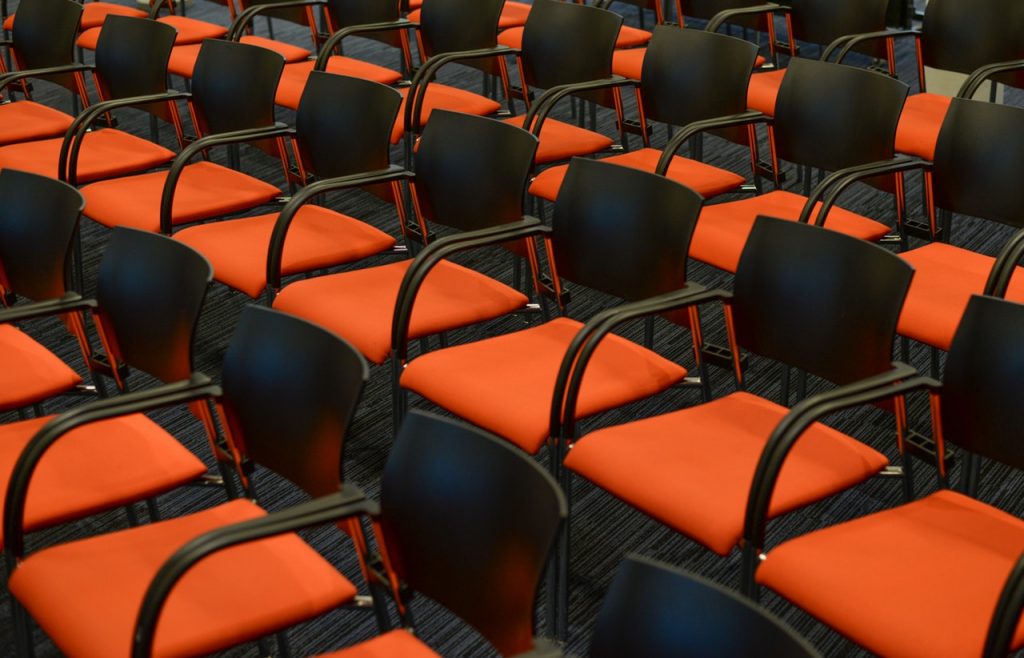 Choosing a place for your fundraising event is just as important, and here's why. The venue you choose for the event can greatly affect both the attendance and the atmosphere of the event.
Needless to say, you need to choose your venue according to the number of guests you're expecting. The place should be suitable for hosting all your guests and should contribute to the theme of your event if possible.
Other relevant factors to consider are cost, parking, as well as permits. Keep in mind that this too must fit into your budget, so carefully analyze it once again before booking the venue.
You might also want to go for a specific theme – like Strictly Night – to give your guests something quite memorable. Fundraising Events can help you out with putting together a night like that.
Know When to Host Your Event
We already stated that choosing a venue may affect attendance as well as the theme and the atmosphere. However, the date also has the potential to do that. When choosing the time for hosting your fundraising event, you should consider a date that will bring you the most donors, such as a weekend. Naturally, more people will attend an event on a Saturday evening rather than a Monday.
Give Yourself Time
We cannot stress this enough. Allow yourself enough time to actually plan the event. There are a lot of things you need to do to before your event, and it is also possible you may have to tackle some unpredicted circumstances so allow yourself enough time to plan everything properly. You need to sell tickets and find sponsors, and this can't be done overnight.
But the timeline is not your only concern. You must also choose the style of your event which greatly depends on your budget. After determining what the style of the event will be, you should think about the marketing strategy, etc.
As you can see, there are lots of details you need to worry about and if you'd rather not risk it, it is best to hire a professional to help you with this. Especially if you don't have enough time to plan everything yourself. A professional will save you a lot of time and effort so that you can focus on other things.
Partner with Sponsors
When planning a fundraiser, you can cut your expenses a lot if you partner with sponsors. Consider the money you can potentially save if you have local businesses to help you with expenses like printing, beverages, etc. The more money you save on planning and executing the event, the more money you will generate at the end of the night.
You can consider businesses or organizations that are supportive of your cause and/or able to help with the resources. However, you don't have to limit yourself to local businesses only. According to Balance, you may be able to get corporate sponsors regardless of the size of your nonprofit organization.
Host Committee
You cannot do everything by yourself, of course. One person is not enough to promote the event and attract donors. You should form a host committee, comprised of a group of people who already support your mission, to promote the event and tell their friends and co-workers about it.
These people already know what the mission of your nonprofit organization is and they support it. They also know a lot of people who would potentially be interested in attending your event and donating.
Remember to Say Thank You
The event went well, you raised a lot of money, the guests were entertained and feeling charitable, and everyone is happy. But that's not the end. You want your next fundraising event to be successful as well, right? That is why you must not forget to send out thank-you notes.
Donors may complain about not getting a simple thank you after the event, so don't be lazy the next day. Make phone calls and send e-mails to everyone involved in the process of planning and executing the event. Make sure they know you are thankful for their support.
No one said planning a fundraising event is easy and it certainly takes a lot of time and energy. But for a truly successful evening, make sure you follow the above-mentioned tips and you'll save yourself a lot of unnecessary trouble.